How My Travel has Changed
James Lehoullier, Managing Partner and CEO at DiLeonardo
Until the age of 18 my travel was limited to the rural roads of New England and a school trip to France. My commute from farm to school and back was under 10 miles. As of last week, I can confidently say I have logged over 2 million miles. My son has figured that I have circled the earth about 80 times…a nice 21st century version of around the world in 80 days.
Over the past twenty-five years so much has changed, and most for the better. But there are still some things I miss: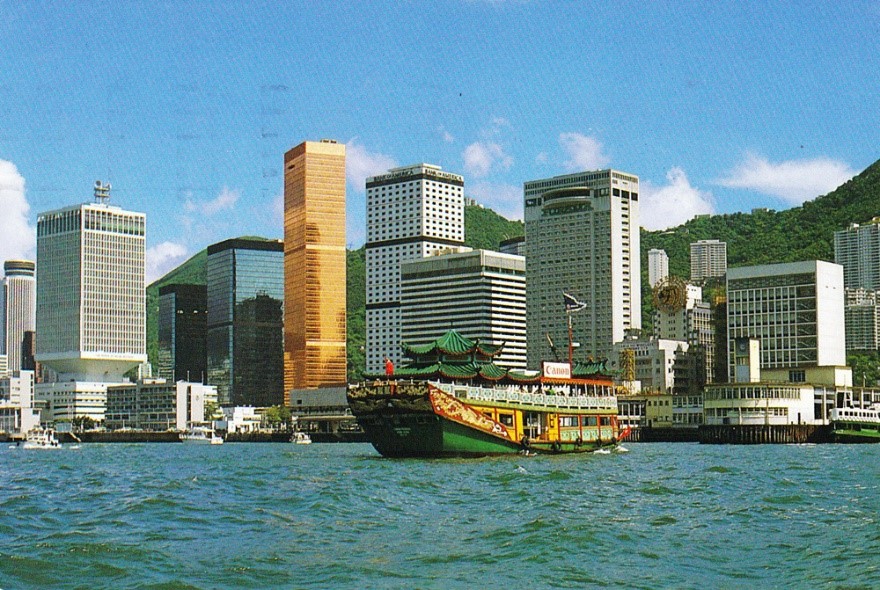 Postcards
We still have a great collection from our early days living in Hong Kong and travelling through Europe and Asia, like the one to the left.
Serendipity
I still remember the joy of meeting friends by chance and the excitement of spotting a familiar face when travelling abroad.
Spontaneity
Meeting locals who shared their favorite spots or a travel tip was always a treat. It gave me that feeling that of being in the moment and having an authentic experience–one that could never be found on Trip Advisor or Yelp.
Exhilaration
I once won a  charity event and got to be in the cockpit for a landing into Kai Tak Airport in Hong Kong (see the video to the right).
A Fresh Perspective
With so many business trips, I am constantly trying to limit my days away from home. I fear I have become a jaded traveler; There are still some places I long to visit with fresh eyes: Petra, Laos, most of South America…
Some things I do not miss:
Carrying a camera and film.
Traveling with 150 lbs of presentations boards and stone samples.
Travel Agents. I am known to book flights and hotels last minute; I sometimes land in a city and book as I am walking out of Immigration. The days of travel agents for me are long gone.
Yelp. Locals are (and will always be) the best way to find the best spots. I always ask my driver for their opinion.
Social Media. Turns out, social media sites may be doing more to change travel than at any other time in modern history (check out the Matthew Karsten article here.)